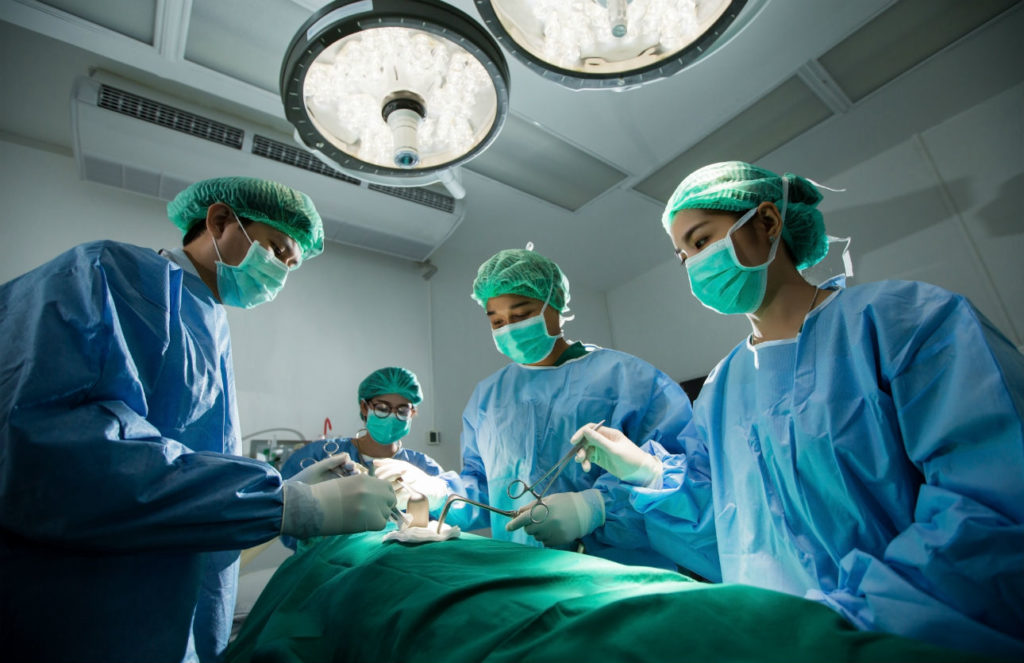 Purchasing:
To purchase, fill out a purchase order PDF and place an order with our staff. If you have any questions, feel free to call us at 1-877-865-0400.
Place an Order
Operating Room
Geo-Med provides advanced OR and surgical equipment, accessories and supplies for any OR procedure. Our product lines include laparoscopic, robotic, gastroenterology, cardiology, orthopedic, interventional equipment, instruments, tools and more. We offer brand name surgical equipment and products, including, but not limited to:
ConMed: ConMed AirSeal System, HelixAR Electrosurgical Generator, System 5000 Electrosurgical Generator (ESU), ClearView Smoke Evacuation Unit, Hyfrecator 2000 Electrosurgical System, Hall Powered Instruments, Arthroscopy Management, Fluid Management, Ablation
Surgical Packs/Custom Procedure Tray: We have the ability to custom-build sterile or non-sterile trays with the specific components, including instruments, drapes, labeling, and more based on your unique needs, procedures, and patients. We have direct access to leading manufacturers and with short production times to ensure you have the flexibility to build, order, and receive your trays when you need them. Common trays we provide include: Major/Minor; Set-up; Basin; Biopsy; Cataract; Cath Lab/Angiography; Open-heart; Cysto; ENT; Eye/Intraocular; Extremity; Laparoscopic; Ortho; Vascular; Vitrectomy; AAA; Bariatric; Sterile Processing; and Prosthetics.
Geo-Med X-Ray Detectable OR Towels/Lap Sponges: Geo-Med's disposable x-ray detectable OR towels are 100% cotton and manufactured in Mexico making them NAFTA compliant. The towels include 50 inches of detectable material and are offered in white and blue, sterile packs of 2, 4, 6, 8, as well as bulk non-sterile. These towels are included on DAPA Contract #VA119-17-PA-0429 (Formulary).
Ecolab: Fluid Management systems, such as The Ecolab® CoreTemp™ Fluid Management System advances technology and innovation to help nurses with fluid management. The system quickly warms irrigation fluid to a safe and controlled temperature and is the first and only open-basin system to include technology to automatically and accurately track fluid volume during surgery. During procedures requiring surgical slush, ORS Hush Slush Systems from Ecolab® deliver velvet-soft slush which improves patient safety and saves valuable nursing time. The proprietary Auto-Stir® technology in Hush Slush Systems automatically stirs the solution while cooling and eliminates concerns with conventional slush that may have sharp edges which can cause trauma to delicate tissues.
DeRoyal: Surgical and Acute Care; Orthopedics; Patient Protection; Wound Care including surgical instruments; Custom Procedural Packs/Trays; Temperature Monitoring; Orthopedic Soft Goods; and Wound Dressings
Medline: Manufacturer and distributor of medical products and services across the continuum of care, including Custom Procedural Packs/Trays, Textiles, Durable Medical Equipment, and Patient Safety.
Xenex: Lightstrike Germ-Zapping Robot UV Disinfection System (no mercury). Powered by pulsed xenon SureStrike 360™ technology, the Xenex LightStrike Germ-Zapping Robots are the standard of care for no-touch disinfection. Supported by nearly two dozen peer reviewed studies, it's no wonder why over 400 hospitals have chosen Xenex to elevate their environmental hygiene practices.
Acclarent:Dedicated to supporting Otolaryngologists with minimally invasive ENT technologies that relieve suffering as effectively, and painlessly, as possible. We are proud to be developing and advancing innovative technology, including our Balloon Sinuplasty technology, which has been used by Otolaryngologists to treat over 535,000 patients.
Johnson and Johnson: Ethicon has pioneered advances in wound closure that enable you to minimize tissue trauma, optimize healing, and improve patient outcomes.
Our Vendors: